Missions Teams
Go into all the world and proclaim the good news. 
Mark 16:15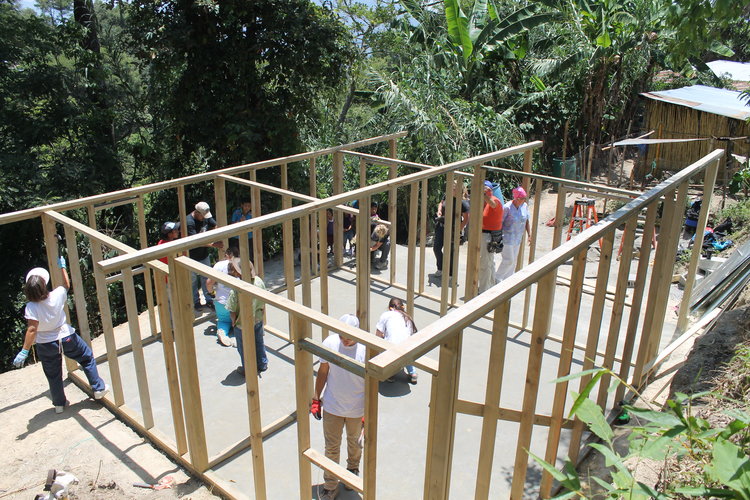 The Missions Team of Belin Memorial focuses on local, national, and international Christian missions. The team provides grants, volunteers, and leadership for many different organizations.
The 2022 Approved Grants are:
InterVarsity Christian Fellowship

Students in the Word

Helping Hands of Georgetown

Coastal School Ministries

The Village Group

Mobile Meals of the South Strand

Boys & Girls Club

Caring and Sharing

Carolina Human Reinvestment of SC

United Way of Black River

The Barnabas Horse Foundation

St. Christopher's Children
Here are some of the many missions that Belin Memorial supports:
Salkehatchie – repairs houses in the Murrells Inlet area. Last year 80 campers came from several states to repair 6 houses. Belin provided funds, leadership, and housing
Angel Tree Ministry – provides Christmas presents for disadvantaged children in Georgetown and Horry counties. The missions team gathers names, prepares tags, distributes toys, and provides funding for unselected tags
Operation Christmas Child Shoe Box Ministry – last year 500 Christmas boxes were sent to children in other countries
Habitat for Humanity – meals for workers
Funding for the annual Belin International Mission – in 2018, twenty people went to Guatemala to build a house and teach Bible school to local children.
Funding for the Belin Backpack Mission – currently over 200 school children are provided with food on the weekends.
Belin International Missions
Latin America
Belin International Missions builds homes and teaches Bible school in Latin American countries. The mission started in 2008 when three Belin members joined a team from a Florence, SC church to build a house for a family in Piedras Negras, Mexico. The following year, Belin Memorial formed its own team and built houses in Piedras Negras from 2009 through 2011. Unfortunately, the mission in Piedras Negras closed due to gang drug violence after 2011.
Not being able to return to Mexico in 2012, Belin Memorial sent a team to Honduras and built two houses. Again complications arose, and in 2013, Belin Memorial teamed with Casas por Christo. Casas is a Christian organization that sponsors, supervises, and facilitates construction of houses in San Raymundo, Guatemala. We built single houses in 2013, 2014, and 2016. In 2015, we had a large number of volunteers and built two houses. Along with construction, our team teaches three afternoons of Bible school. We returned to Guatemala in 2017 and 2018 to build houses for families in need.
Building houses in Guatemala is something that most people can do. It does not involve high level construction knowledge or skills, but rather a desire to help people through hard work. We have had participants as young as fourteen years old and others into their seventies. There are places for students, builders, teachers, moms, and all others.
An International mission trip is a major commitment beyond the building of a house and teaching of children. Flying to Guatemala, buying building materials, and housing in San Raymundo is expensive. Along with a substantial personal financial commitment, monies are raised through a series of fundraisers which include the Daddy-Daughter Dance, Good Friday Fish Fry, a food booth at the annual Blessing of the Inlet, and parking donations for several major events. Donations from people who are unable to go on the trip are also very important.
If you wish to donate to or become involved in the many missions of Belin Memorial, please email the church office or call 843.651.5099. Click HERE for grant application for funds from the Belin Memorial Missions Committee.
Africa
Belin International Missions supports ZOE Empowers, a distinctive international development organization working through local leaders in seven countries to empower vulnerable children to move beyond charity.